Do you know it's been 14 years since we first started selling poker bots? And we are still here as the best online poker bot creator and providers. There is a reason for that.
We are happy to announce that Holdem Bot 10.3.8 has been posted, and is available for download right now at:
https://shankydownload.com/hedownload.htm
This the 12th update we have cranked out this month, catching up fixes for software updates across all our supported platforms. The bot is now in tiptop shape, as is reflected in this recent customer feedback:
"I am $400 up from a $25 deposit in about 2 weeks"
"I'm running 3 tables with no issues.  I tried 5 MTT's with the standard MTT profile, runs well and cashed 4 out of 5 including a  2nd place. Was considering getting KGB, but this one is doing great."
"The software is fantastic … already made a couple of final tables!"
Omaha fans please note we have now caught the Omaha Bot up in all recent fixes as well.
PPpoker fans please note the new version of the bot is multi-tabling the new PPpoker 35 with all tables on the screen at the same time, and because those table sizes are small there is complete separation of tables bringing excellent performance (PPpoker setup can be tricky the first time so make sure you watch our video or have Egor come on by Teamviewer and set it up for you). I just got off a Teamviewer session helping someone set the bot up for 3-tabling at ACR on a small laptop, and during my short tutorial all three tables booked a profit at NL10 6-max cash tables using the 6-pack profile.
Here is a new screenshot of a nice tournament score just sent to us this month by someone who use the bot in a rebuy tourney and only made two buy-ins (a good approach to these):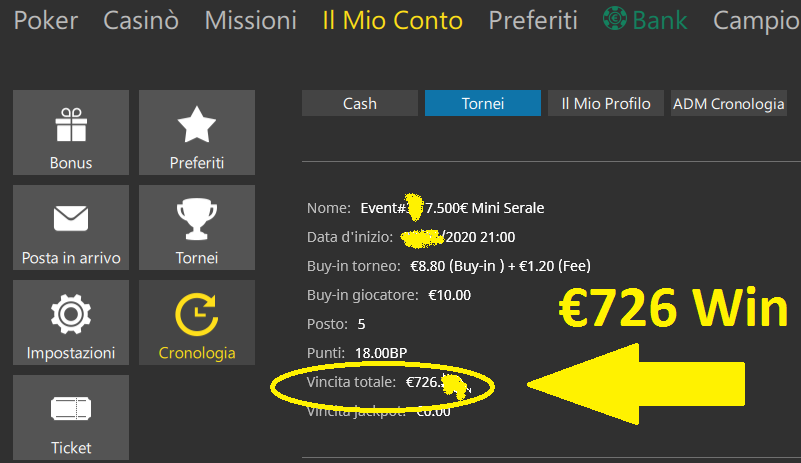 Current Site Support:
Ignition, Bodog, & Bovada are fully supported and all working great.
The WPN Network (Americas Cardroom, Poker King, Black Chip, True Poker) are now fully re-supported again for cash games, tourneys, and Blitz Poker on their latest software platform.
iPoker support: Most iPoker sites in most countries are now re-supported for their recent software changes. And that's a lot of sites!
PPpoker is fully-supported for 6-max and 9-max tables and now can multi-table with only one account. There are a few tricks required to use the bot here, so be sure to read the updated Easy Start Guide! (We also have a video now posted to guide your through the setup.)
France: The bot currently works at Betclic.fr in both the French and English language, but should also work on any other iPoker site there now
Italy: Eurobet.it, Titanbet.it, Bet365.it, and Betfair.it all now work in both the Italian and English languages, plus the bot should work at all other iPoker sites here now.
Spain: Bet365.es, and Betfair.es are now all working in Spain, plus the bot should work at all other iPoker sites here now.
BetOnline and Sportsbetting.ag are both still supported, but new extra stealth measures are required as they are scanning folders on your PC looking for our bot. Our latest PDF instructions show you the easy tricks required for not getting flagged (and if you do they only send you a polite warning email).
That's it for now. If you need a license, there's a link on the bot menu for purchasing one, or else feel free to reply to this email if you need special purchasing instructions for Bitcoin, Skrill, or Western Union (which you can quickly send with a credit card online now). Have fun at the tables and we'll see you or your bot at the final table soon.
Cheers,
Shanky Technologies Team