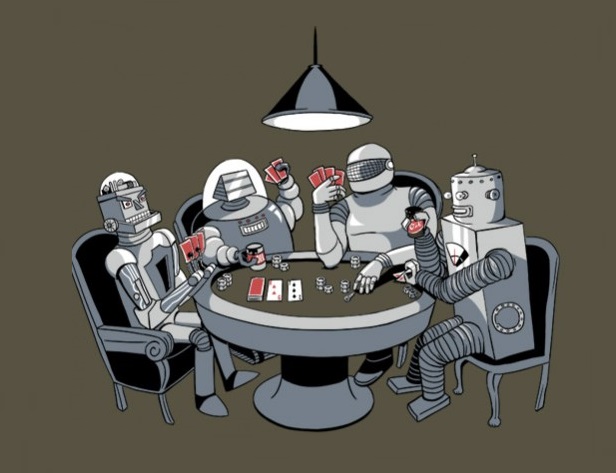 If you are launching a poker platform, you will need house bots to stimulate traffic and provide action for your fledgling player base — especially in the early going. You also want the bots to be decent enough players to not lose back all your early revenue! Enter the Shanky solution. We can set you up to launch our poker bots seamlessly from your back-end, as many as you want on as many tables as you want, with a variety of player style profiles. Our products include:
• NLH
• PLO4
• PLO5
• PLO4 Hi-Lo
Please note this solution is for those who own their own site or app and can modify the code. If you are only leasing the software from someone like Enterra or Evenbet, you will need an external solution and a hardware network to run the bots on (which we are also willing to discuss with you).
If you are using a Windows server, we have a .dll > < .json solution which we have posted the details of in this article.
If you are using an Ubuntu (or Linux) system we have engineered a solution for you using a shared library. Our developer will work with yours to implement it. At the time of this writing we have already installed this on 2 separate Ubuntu systems, and it is proving to be a lightweight solution and not overly-taxing on resources. The average response time for the bot players can be tailored to suit your needs. Also, custom profile work is available if you have specific instructions for how certain bot players should play.
Our full package, which includes all our bots and all our existing player profiles, starts at $9500 for a 1-year license (renewable annually for $1500), but might be negotiable depending on your situation and our current project commitments. Full implementation should not take longer than 1-2 weeks. Contact us for more information.