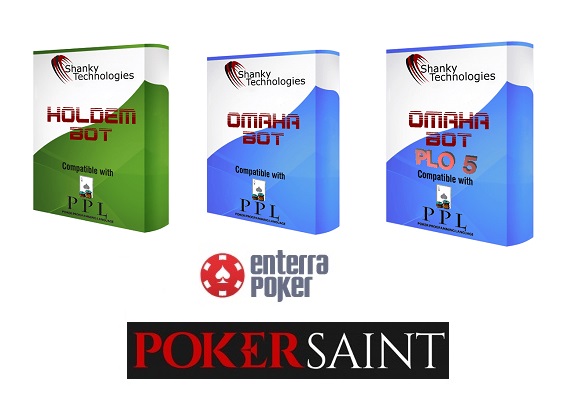 Our three PLO Omaha Bots have now been upgraded and synchronized with our Holdem Bot so that all support work is all caught up for all bots. The current version of all our bots is, therefore, 11.4.5. You can get Omaha Bots version 11.4.5, including our new PLO5 bot, tight now at:
https://shankydownload.com/omdownload.htm
Recent support work includes:
• Support for Poker Saint added for all our poker bots – this is an India poker club on the Enterra network, and they have good PLO5 action in addition to NLH.
• Minor fixes for many individual iPoker sites in different countries
• Minor fixes for the latest WPN / Americas Cardroom software updates
• Minor fixes for PPpoker including the new "beep at you" feature when a captcha or rebuy screen appears
Here are some recent comments from customers of our Omaha Bots:
"Give me a price on 5 additional PLO5 bot licenses please. I got this thing dialed in at my club."
"The Hi-Lo Bot MTT profile is simply wonderful."
"I have been doing great with the Omaha Bots, both the Hi and Hi-Lo."
If you don't have all three Omaha Bots yet, we would like to remind you that you get a 200-hand free demo on each of them, same as the Holdem Bot.