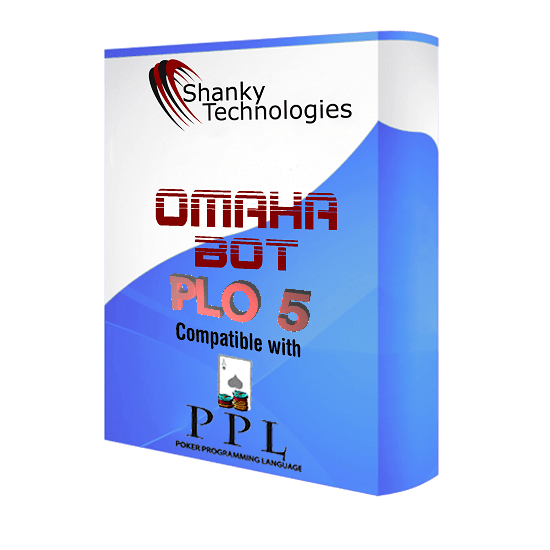 Our PLO5 bot is released and available now. We spent the last month developing the default profile that comes with it, and can testify that it is a strong winning player in cash games. In addition, we are providing an MTT-SNG profile and a "Fast Fred" extra-aggressive profile (especially short-handed).
I think you will have fun with the 200-hand free demo of our latest poker bot, which you can download right now at:
https://shankydownload.com/omdownload.htm
Please note that it is only confirmed to be working at PPpoker currently, and it will not work at UPoker because we cannot get the bot to read the 5th hole card there. It may very well work if you can find these games at any of our other supported sites like iPoker, Ignition/Bovada, or WPN/ACR but has not been tested yet (if not, these should all be a quick fix to get working and we would appreciate any feedback or reports).
Enjoy!