Our Holdem Bot and both our Omaha Bots (PLO and Omaha Hi-Lo) now work on  Red Star Poker. Red Star recently moved to the iPoker network, which means the bots should have automatically worked there, but this site has slightly different-looking betting buttons so we had to program support for it individually.
That work is now done and our Russian customers are reporting good functionality and good results. You can download version 10.5.9 of our bots right now at:
Holdem Bot Download Page: https://shankydownload.com/hedownload.htm
Omaha Bots Download Page: https://shankydownload.com/omdownload.htm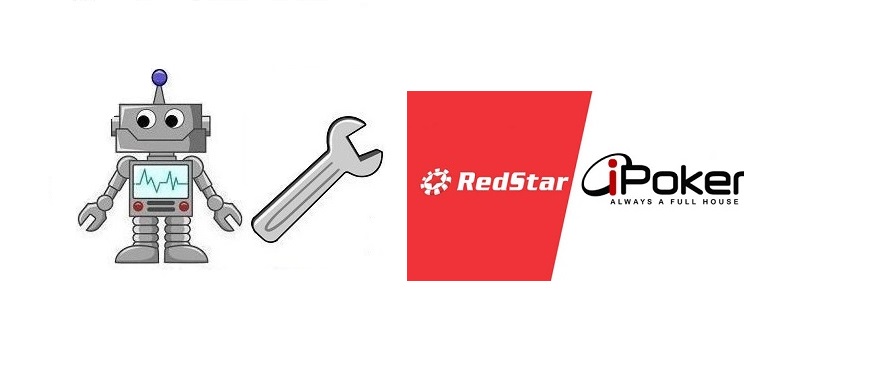 All three bots come with a 200-hand free demo.
The usual iPoker setup instructions apply, which in a nutshell are: Windows language set to English/US, poker client language set to English, green table felt, 2-color deck, "Auto Center My Seat" on the table tab is set, stack sizes display in currency (not number of big blinds), betting buttons set for Pot and Max, Ads on table for casino games collapsed, and Windows Display DPI set to 100%.
PPpoker is also working great for our bot right now if you get the setup dialed in correctly. It can be tricky here, especially if English is not your strong language, so we have been helping some of our customers set it up by Teamviewer. Once it is done it is a beautiful thing and the bot can 5-table there as efficiently as it can 2-table if your system specs are decent, even on laptop screens.
We are working on fixing UPoker for their software change and so far have 6-max tables working for Windows 7. We hope to have the rest of the support work done within the week.
That's it for now. If you need a license, there's a link on the bot menu for purchasing one, or else feel free to reply to this email if you need special purchasing instructions for Bitcoin, Skrill, or Western Union (which you can quickly send with a credit card online now). Have fun at Red Star and we'll see you or your bot at the final table soon.
Cheers,
Shanky Technologies Team